I've been listening to a whole lotta
Camp Lo
at work lately. I think it's mostly because no one really understands what the hell they're saying half the damn time.
I've also been stocking up on instrumental albums and mixtapes (from a CD in MP3 form...why the hell do we still call 'em mixtapes?)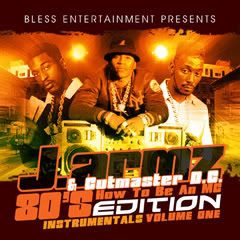 Madlib's Beat Konducta Vol. 3-4: In India
has been getting a played a lot too.
With all of these instrumentals, maybe I
should
start rapping at client meetings.